Global Operations & Supply Chain
·
Singapore
Demand Planner
This is an opportunity for an Demand Planner (or Supply Chain Analyst) who wants to make a difference in the demand planning process for our Hearing Aids & Accessories. 
In addition to forecasting activities, it is expected for the role to identify process & automation opportunities and a continuous improvement mindset, to ensure stability, progression, and effectiveness on the day-to-day operation.

Key Responsibilities:
Coordinate Global Demand planning and S&OP process, ensure communication with stakeholders to understand/share future requirements, and timely look after risks & opportunities that may affect the hearing aid products. Being able to influence and understand detailed behavior at country and product level as well as understanding guidelines of Sales budgets and forecasts.
Forecast future consumption (sell-in) for 12 Months visibility per Sales Company (country) & item level for Sales companies, based on statistical analysis, stakeholders' inputs (consensus FC), and stock holdings at affiliate site or distribution center - Create and maintain forecast models at multiple levels.
Evaluate global demand behavior, trends, outliers, bias, accuracy vs previous projections, budgets, sales forecasts, etc.
Identify opportunities on stock holdings and control inventory levels with sale companies and distribution centers.
Understand New Project Launches and requirements for hearing aids according to the product launch plan.
Understand End of Life plan and apply transitions into forecasts according to marketing and country plans.
What we're looking for?
Experience in analyzing big data and forecasting sales demand using Excel and statistical tools
Knowledge in integrated supply chain systems, Excel, and PowerPoint.
Understanding of forecast models and methods, supply chain processes and practices. Knowledge and expertise in business statistics preferred
You have a supply chain process and practices understanding and knowledge of how to handle large amounts of data and handle complex issues. You possess good communication, interpersonal and intercultural skills, working with global stakeholders
Join us and be part of our Supply Chain Management Team!
About WSAudiology
Formed in 2019, through the merger of Sivantos and Widex, WS Audiology combines over 140 years of experience in pioneering the use of technology to help people with hearing loss hear the sounds that make life wonderful. We are active in over 125 markets and employ 11,000 people worldwide. Our broad portfolio of hearing related products and services generates annual revenues of around EUR 1.7 billion.
At WS Audiology, your work matters. We bring back hearing by innovating hearing aids and care to improve the lives of millions. Together, we unlock the potential to impact and define our industry. Will you amplify your life?
We are committed to providing equal opportunities in employment. We do not discriminate against candidates on the basis of race, color, gender, age, national origin, religion, sexual orientation, gender identity or expression, marital status, citizenship, disability, or any other legally protected factor"
Department

Role

Global Supply Chain

Locations

Singapore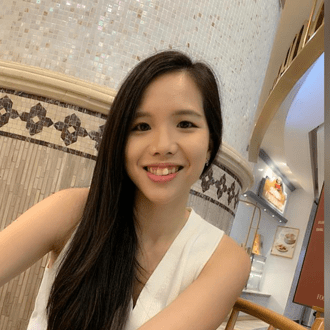 Contact
Chen Qiuyu
Talent Acquisition Manager – Human Resources
Global Operations & Supply Chain
·
Singapore
Demand Planner
Loading application form
Already working at WS Audiology APAC?
Let's recruit together and find your next colleague.