About WSA
WS Audiology combines over 140 years of experience in pioneering better solutions to help people with hearing loss. With a passion for impact, our 12.000 employees are committed to achieving our purpose: wonderful sound for all. With brands like Signia, Widex, Audio Service, Rexton and Vibe, and with diverse assets across wholesale, retail, online, managed care and diagnostic solutions, we are active in over 125 markets. Going beyond together, we achieve annual revenues of around EUR 2 billion.
Our marketing product team is currently looking for a Senior Production Engineer to join the
team in Suzhou. You will provide customized design based on milt-brand customer needs,
communicate with external customers and manage in multi-brands project, well manage cross
functions to achieve customized products launch.

This person will be responsible for:
• Regular communication with external customers, prompt response to customer with optional
solutions;
• Work closely with HQ R&D team, proceed product re-design based on customers' needs;
• Optimize current products drawings, release drawings & BOM;
• Internal project management, lead cross functions to achieve customized products launch;
• Design and release product package, datasheet, order forms and other technique
documents;
• Co-work with marketing team to design product marketing documents, price book,
brochures…etc.;
• Customized product lifecycle management. Product launch, phase out related documents
release.

The successful candidate will have excellent communication and people skills to work with crosscultural
teams across geographies. You will be a detail-oriented individual and will have good
understanding of production management.

Experience
▪ Bachelor's degree and above, majoring in mechanical Design, Industry Design related;
▪ Solid experience in product design and project management in foreign or joint ventures;
▪ Full skill of Creo(Pro/Engineer)3D model design and 2d drawing;
▪ Full skill of AUTOCAD;
▪ Knowledge and experience in using AGILE or other ERP system;
▪ Good communication in oral & written English.

Performance and personal competencies
▪ Excellent communication skills both written and verbal – ability to clearly demonstrate
and explain financial performance and underlying business drivers to a range of
audiences
▪ Ability to execute tasks and deliver presentations in a high-pressure environment
▪ Excellent people leadership skills, capability to build excellent working relationships with
the Group, the Regions and across the business in general
▪ Drive, determination and high standards. Resilience, high energy and a 'can-do' attitude
▪ Strategic mind-set, results orientated, accountable, takes responsibility and leads by
example, raising standards
▪ A people-oriented person who is always looking for solutions and bringing quality
improvements.
Department

Role

Product Marketing

Locations

Suzhou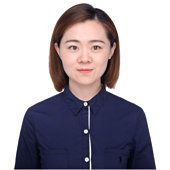 Contact
Wang Yujie
Talent Acquisition Consultant – Human Resources
Already working at WS Audiology APAC?
Let's recruit together and find your next colleague.