Global Operations & Supply Chain
·
Suzhou
Planner
About WSA
Every day our 12,500 colleagues in 130 markets help millions of people regain and benefit from the miracle of hearing. Going beyond together, we achieve annual revenues of around EUR 2.3 billion. Our portfolio of technologies spans the full spectrum of hearing care, from distinct hearing brands and digital platforms to managed care, hearing centers and diagnostics locations.
Basic Purpose of the role
1.Compete the planning related work and meet customer's delivery requirement.
完成计划相关工作, 满足客户交货要求。
2.Keep reasonable inventory level, reach the inventory controlling target.
维持合理的库存水平, 达到库存管理目标。

Key Responsibilities
1.Generate MPS according to sales forecast, review if any capacity gap in short/long period, and feedback.
根据销售需求, 生成主生产计划, 评估短期及长期产能,及时反馈产能问题。
2.Follow up material shortage, feedback the status to the stakeholders.
原料缺料跟踪,反馈相关信息给需求方。
3.Issue work order according to delivery requirement, send kitting list to WH, and ensure the customer required date is met.
根据销售发货需求, 生成生产工单, 并通知库房配料, 满足客户的交货时间要求。
4.Any customer order that can't meet, have to update to CS or SG planning team for communication and clarification.
对于不能满足客户要求的订单,反馈给客服或新加坡计划, 做沟通处理。
5.Timely manage and digest large lot return, advise PE to give the rework solution.
及时处理和消化客户批量退货,告知产品工程师给出方案。
6.Keep reasonable stock level, handle the slow moving and obsolete timely, meet the requirement of inventory controlling.
维持合理的库存水平, 及时处理呆滞料, 使库存金额满足要求。
7.Coordinate the incoming material issue, MRN and customer return.
协调供应商来料异常,产线退料,客户退货的后续处理。

Experience Skills required
1.Bachelor degree or above 大学本科及以上学历
2.2 years' experience in related area
相关区域两年以上工作经验
3.Familiar with MS office, especially Excel.
熟悉操作office软件, 特别是电子表格的处理。
4.Skilled with planning related model in ERP.
熟练ERP的计划相关操作模块
5.Good English for listening/speaking/reading/writing
良好的英语听说读写能力。
6.Basic importing and exporting knowledge
基本的进出口相关知识
7.Skilled planning related knowledge, e.g. MPS, MRP, BoM, SS
熟练计划相关专业知识, 如 MPS, MRP, BoM, SS其他信息
Department

Role

Global Supply Chain

Locations

Suzhou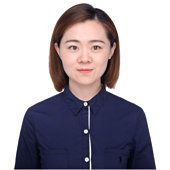 Contact
Wang Yujie
Talent Acquisition Consultant – Human Resources
Global Operations & Supply Chain
·
Suzhou
Planner
Loading application form
Already working at WS Audiology APAC?
Let's recruit together and find your next colleague.