Global Operations & Supply Chain
·
Suzhou
Customer Service Engineer
About WSA
Every day our 12,500 colleagues in 130 markets help millions of people regain and benefit from the miracle of hearing. Going beyond together, we achieve annual revenues of around EUR 2.3 billion. Our portfolio of technologies spans the full spectrum of hearing care, from distinct hearing brands and digital platforms to managed care, hearing centers and diagnostics locations.
Basic Purpose of the role
1. Keep close communication with affiliates to make sure each order meets customer requirements, quality criteria and deliver on time;
与客户保持联系,确保订单的生产符合客户要求,质量标准并且确保按时交付
2. Push continuous improvements internally and externally through customer feedback;
通过客户反馈来推动内部和外部的持续改善
3. Work with global project team to support new product, new innovative projects transition;
支持集团层面的新产品,新创新项目
4. As contact window and work with quality team to handle customer complaint.
作为窗口,和质量部一起处理客户投诉

Key Responsibilities
1. Daily track incoming order quantity and receive time, Lead analysis and problem resolve in case of any issues;
每天跟踪订单数量以及订单接收时间, 分析并解决出现的任何问题
2. Responsible to coordinate with other department to clarify unproduced orders;
负责协调各部门从而解决订单无法生产的问题
3. Monitor daily output and track for order status, fix system issues with the technical support from internal or external;
跟踪每天的产出和每一个订单的生产状态, 寻求内部以及外部的技术支持以解决系统问题
4. Listen to the voice of customer to push internal, external improvement about delivery and product quality;
通过倾听客户的声音来推动内部以及外部的交期和产品质量相关的持续改善
5. As one of pillar leaders to support smart lean deployment in AMC;
作为精益生产支柱的组长之一来支持智慧精益项目在亚洲制造中心的部署。
6. Willing to work periodically at night shift to support specific customer
接收定期的夜班服务于特定的客户
7. Other tasks assigned by supervisor.
完成其他上级安排的工作任务

Experience Skills required
1. Bachelor's degree or above, majoring in engineering related
本科或以上, 工程相关专业
2. At least 5 years working experience in transnational company 至少五年外资企业工作经验
3. Good oral and written English skill 良好的英语听说读写能力
4. Customer service knowledge 掌握客户服务相关知识
5. Microsoft office 办公软件
6. Customer orientation 客户导向
7. Time management 时间管理
8. Project management 项目管理
Department

Role

APAC Operations

Locations

Suzhou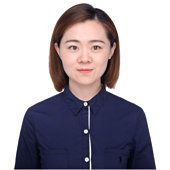 Contact
Wang Yujie
Talent Acquisition Consultant – Human Resources
Global Operations & Supply Chain
·
Suzhou
Customer Service Engineer
Loading application form
Already working at WS Audiology APAC?
Let's recruit together and find your next colleague.