Global Operations & Supply Chain
·
Suzhou
Sr. Supervisor (Production)
About WSA
Every day our 12,500 colleagues in 130 markets help millions of people regain and benefit from the miracle of hearing. Going beyond together, we achieve annual revenues of around EUR 2.3 billion. Our portfolio of technologies spans the full spectrum of hearing care, from distinct hearing brands and digital platforms to managed care, hearing centers and diagnostics locations.
Basic Purpose of the role
1.Be responsible for workshop management
负责生产现场管理
2.Human resource management to make sure team stable
人员管理,保证团队的稳定
3.People competence training and development
员工能力培养和提升
4.Fulfil production plan to ensure on time delivery
实现生产任务,确保及时交付

Key Responsibilities
1.Be responsible for workshop management, well organize daily management meeting and control employee's attendance rate;
负责生产现场管理,组织好晨会并做好员工出勤管理
2.Production plan fulfilment and WIP control;
完成生产计划,有效控制在制品
3.Quality control, FPY, 45/90 DRR meet requirement;
做好质量控制工作,一次合格率,45/90天合格率达到要求
4.Implement Smart Lean and continuous improvement activity to improve quality and productivity;
参与智慧精益和持续改善活动,努力改善产品质量和效率
5.IDL & DL's monthly bonus evaluation and year-end performance review & feedback;
员工月奖评估及年度绩效评估和反馈
6.Conduct employee skill cross training;
安排员工交叉培训,培养多技能员工
7.Keep unregular communication with subordinates and control turnover rate;
保持和下属员工的不定期沟通并管控好员工离职率
8.Be responsible for cost control within budget target;
做好负责范围的成本控制以符合公司预算目标
9.Implement 5S & EHS activities to ensure workshop in order, safety and cleanliness
执行5S和EHS活动,保证工作现场有序,安全和清洁

Experience Skills required
1.Bachelor's degree or above, majoring in electric or mechanical related;
本科或以上学历,从事电子或机械相关专业
2.At least 8 years working experience in transnational company with minimum 5 years workshop management experience;
至少8年以上跨国公司工作经验,其中5年以上车间管理经验
3.Good oral and written English;
良好的英语口语和书写能力
4.Human resource management skill;
人力资源管理技能
5.Communication skill 沟通技巧
6.Collaboration & Influencing 合作与影响技能
7.Leadership 领导能力
8.Coordination 协调能力
9.Passion & driving 富于激情和执行能力
10.Team work ability 协同工作能力
Department

Role

APAC Operations

Locations

Suzhou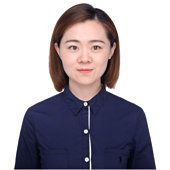 Contact
Wang Yujie
Talent Acquisition Consultant – Human Resources
Global Operations & Supply Chain
·
Suzhou
Sr. Supervisor (Production)
Loading application form
Already working at WS Audiology APAC?
Let's recruit together and find your next colleague.