Marketing
·
Shanghai - WSAudiology
Signia Brand Communication Specialist
This role is responsible for producing a variety of high-quality branded contents (ie, messaging, press release, brand copy, etc.) that in line with brand tonality to resonate with local consumer and customer to help Signia brand improve presence and awareness. 该角色负责创意并产出各种符合品牌调性的高质量内容(如产品卖点、新闻稿、品牌文案等),以引起中国消费者和客户的共鸣,帮助 Signia 品牌提高影响力和知名度。

What you will do
熟悉了解西嘉品牌理念、价值观、产品定位、消费者需求等,协助品牌传播经理策划创意传播内容,打造品牌故事,制作准确的营销内容和工具,提升品牌的大众认知度。

熟悉了解西嘉品牌理念、价值观、产品定位、消费者需求等,协助品牌传播经理策划创意传播内容,打造品牌故事,制作准确的营销内容和工具,提升品牌的大众认知度。


Fully understand Brand Promise, value, product position and consumer insight, and support brand manager in annual planning to deliver brand stories, content and toolkits to improve brand awareness in creative way.


负责产品传播内容,密切与产品团队合作,将总部的新品传播内容翻译成本地消费者理解的语言,并能根据不同受众群体提炼出产品卖点,撰写相应的文案稿件以应用在不同工具及平台上。(如宣传册文案、海报文案、产品新闻稿、深度稿、新媒体文案、电商文案等)。


Work closely with product team to bring product to life. Lead in re-writing product message into local language that resonate to local consumer, and able to extract selling points to reach different group of target audiences. Work on the product message and copywriting that can apply in different touchpoints(eg, brochure, poster, PR kit, website, EC product page etc.)


分析目标消费者行为及喜好,积极创意和创新本地化品牌营销内容及工具。


Be creative in developing local content and brand toolkits by exploring TA preference and behaviours.


负责品牌宣传类的文案撰写,包括但不限于公关通稿、内外部通讯稿等。


Responsible for copywriting, including but not limited to public relations releases, internal and external newsletters, etc.


参与策划品牌营销活动,在不同节点提供优质创意和文案(如线下活动、事件营销、社交媒体传播等)。


Participate in campaign planning and deliver high-quality ideas and copywriting (such as offline events, event marketing, social campaign, etc.).


负责营销内容的相关翻译和校对工作,并负责相关宣传素材制作(如活动海报、促销海报、宣传册、视频、宝贝详情页等)。


Lead in material translation, proofreading and production (eg. event posters, promotional posters, brochures, videos, product page, etc.)


负责品牌官网的日常内容维护包括翻译、校对、上传及更新。


Mange brand website including translation, proofreading, upload.


负责品牌官网数据维护,包括后端数据整合、可视化数据输出。


Monitor brand website traffic and generate reports.


根据品牌官网的数据分析、关键字研究并使用SEO指南来优化内容。


Optimize content based on data analysis, keyword research, and use SEO guidelines for optimization
What you bring
Experience
Bachelor degree or above, major in advertising, media, marketing, journalism is preferred

英语6级以上,英文可作为工作语言,适应在多元化,国际化的环境工作。海外教育背景佳。

CET-6 or above, English as primary working language, with the experience in a diverse and internal environment, overseas education background is preferred.

具备1-3年内容撰写经验(如品牌故事,新闻,推广稿等),有3C数码科技行业工作经验优选。

•1-3 years of experience in content writing (such as brand story, PR release, promotional content etc.), 3C or high-tech industry is a plus.

Copywriting in business context is preferred.

Understanding in layout design with good taste is preferred.
Personal competencies



较强的人际交往和沟通能力,具备流利的英文、普通话书面/口语沟通能力


Strong interpersonal skills, fluent in English and Mandarin both in written/spoken.


专业的中、英文能力,文字内容有观点,文笔流畅,有逻辑性;具备扎实文案功底。


Written article with clear opinion, structure, and logic. Have solid copywriting skills.


熟悉主流社媒运营规则,能够根据渠道特征,用户诉求调整话术。


Familiar with mainstream social media platforms, and understand how to flexible apply content in different context to different target audience.


能够掌握品牌沟通基调(tone of voice)并提供使概念易于理解的文案(可以在面试时提供案例)


Can master brand tone of voice and deliver easy to understand copy.


写作清晰而翔实,编辑拼写和语法工作,改变写作风格以满足需求,能够阅读和解释书面信息,并能够轻松提炼信息。


Write clearly and informatively, edit spelling and grammar, change writing style to meet needs. Be able to read and interpret information and easily extract to easy to understand message.
Quick to learn ability and be agile to new things.


对作品和语言充满热情,对风格、语法、语气和声音有强烈的感受。


Passionate to work and language, has strong sense of style, grammar, tone and sound.


思维活跃且清晰,有创意;能够讲故事并善于用创意的方式讲故事。


Active, Clear and Creative, good at storytelling and in creative ways.


必须注重细节,精力充沛,善于协作,充满激情,有条理,善于解决问题。


Detail-oriented, energetic, collaborative, passionate, organized and good at problem solving.


必须能够与团队合作并独立工作,提供协助并欢迎反馈;善于倾听并获得澄清。


Must be able to work with a team and independently, provide support and welcome feedback; Be good listeners and get clarification.
Be able to identify and solve problems in a timely manner; and able to develop alternative solutions.




Who we are
At WS Audiology, we provide innovative hearing aids and hearing health services.
Together with our 12,000 colleagues in 130 countries, we invite you to help unlock human potential by bringing back hearing for millions of people around the world.
With us, you will become part of a truly global company where we care for one another, welcome diversity and celebrate our successes.
Sounds wonderful?
We can't wait to hear from you.
WS Audiology is an equal-opportunity employer and committed to creating an inclusive employee experience for all. Regardless of race, color, religion, national origin, age, sex, gender, gender identity, gender expression, sexual orientation, marital status, medical condition, ancestry, disability, military or veteran status we firmly believe that our work is at its best when everyone feels free to be their most authentic self.

Department

Role

B2B Brands & Private Label

Locations

Shanghai - WSAudiology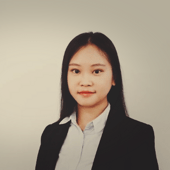 Contact
Vera Li
TA Consultant – Human Resources
Marketing
·
Shanghai - WSAudiology
Signia Brand Communication Specialist
Loading application form
Already working at WS Audiology APAC?
Let's recruit together and find your next colleague.